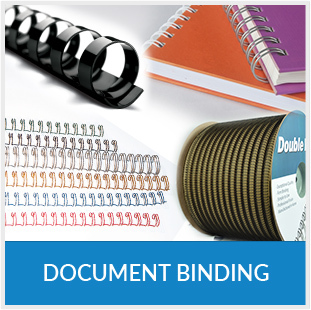 https://www.paperquip.co.nz/binding-machines-nz
The leading suppliers of print finishing, display, signage and document binding supplies.
Paperquip's online store is a convenient place to browse and purchase everything you need.
From hobbyists to copy shops, we ensure the needs of all of our customers are satisfied.
Supplying a huge range of print finishing supplies
 https://www.paperquip.co.nz/binding-machines-nz

Whether you are looking for document binding, copy-shop, point of sale, packaging manufacturers, display, signage, adhesives, tapes or print finishing, we supply it all and more. Print finishing solutions

No matter your requirements, from large bulk print finishing supplies for a company to sole products for an individual, Paperquip is the leading supplier to look for when you need solutions.Overnight delivery.  Click here.

We hold a vast range of stock and solutions from our New Zealand location allowing us to provide overnight delivery in most areas of the nation. From large companies to small, you can rely on us.
www.paperquip.co.nz
Add life to your print with finishing solutions, offered with next day delivery nationwide.
5th October, 2017 - National