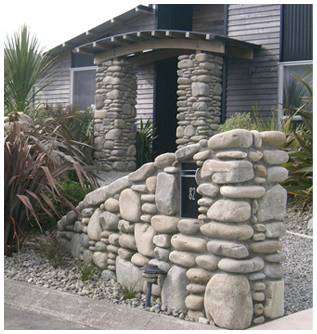 http://www.bosworthstone.co.nz/stone-contractors-wellington
From greywacke and limestone to riverstone, Bosworth Stone can work with a range of local stone.
Our stone masonry company is able to get you a variety of local and imported stones through our direct access to reliable quarries.
Bosworth Stone are able to provide top class stone masonry and great value for homes and commercial premises.
Stones sourced locally in Wellington.  Click here.

Bosworth Stone are experts in local stone including riverstone from Upper Hutt, Otaki, Greytown and throughout the Wellington region. Bosworth Stone create stunning features and retaining walls for your home or business. New Zealand Stone

Sourcing stones from around the country with direct access to the quarries, Bosworth Stone can offer you a variety of NZ stones including hinuera, oamaru and otago schist stone. Imported Stones

Bosworth Stone are skilled at working with a variety of imported stones including granite and blue stone, cut to the exact size and surface you require.
www.bosworthstone.co.nz
Stonemasonry for residential and commercial; installation, repair and restoration.
14th March, 2017 - Wairarapa