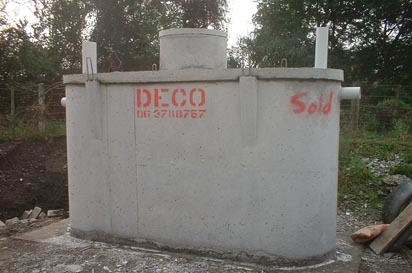 https://www.decoprecasters.co.nz/concrete-benchtops-wellington
Farming, landscaping and plumbing products made from top quality precast concrete, durable enough for the job.
For the best range of precast concrete products in the Wellington and Wairarapa, talk to Deco Precasters.
Durable precast concrete products from Deco Precasters are made using nothing but the best concrete mixes.
 Concrete panels and bridge slabs

We never compromise on quality, creating precast concrete products including solid beams, tilt slabs and bridge slabs for more efficient construction. Talk to the team with over two decades of experience for more.Concrete tanks and troughs
 https://www.decoprecasters.co.nz/concrete-tanks-wellington

For all your precast concrete plumbing and farming requirements, Deco Precasters can provide a solution. From precast concrete water tanks and septic tanks to manhole covers, silage pits and water troughs. Concrete benchtops and pavers

We provide concrete benchtops, pavers, planters and more to individuals throughout Wellington. Rest assured knowing your landscaping precast concrete product needs are covered with Deco Precasters.
www.decoprecasters.co.nz
Offering an array of precast concrete products in Wellington including pots, paving, tilt slabs and water troughs.
16th August, 2017 - Wairarapa