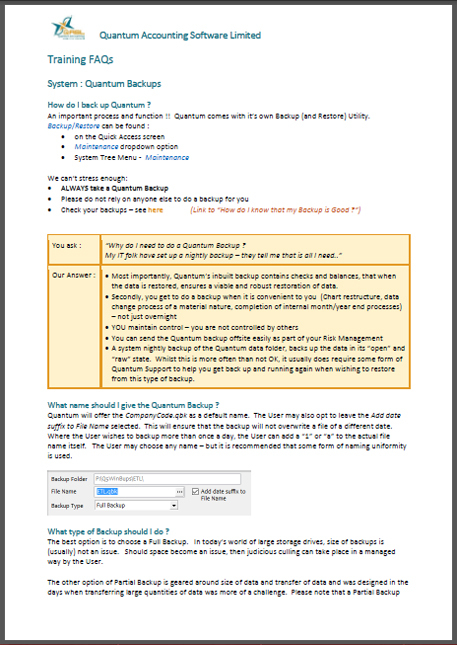 https://www.qasl.co.nz/page57f2ae2669ee06780c34ea95
Our fully integrated accounting software was created with the needs of the service industry in mind, for a more effective product.
Discuss your needs with a financial expert at QASL, to find out how our versatile, adaptable accounting system can help your business.
Our user friendly system ensures you have more control over how you use our versatile, dependable accounting software.
Optimized Accounting Software
 https://www.qasl.co.nz/accounting-software-nz

The Quantum accounting software system is smart, versatile, reliable and user friendly. It can accommodate small to enterprise sized businesses and organisations. Training and support

Still looking for a little more support or training? Everybody needs a little help from time to time, which is why our knowledgeable team is dedicated to providing professional advice and helping you with all of your Quantum Accounting needs. Support FAQs

If you have a question about our service or product, you may find the answer you are looking for on the FAQ page. If not, feel free to call the team for more information.
www.qasl.co.nz
Combining several applications to bring you the ideal service industry accounting software package.
5th October, 2017 - National